There were times when home theater systems with projectors were luxury items. But as Epson Home Cinema 2200 and similar projectors entered the market, more and more people finally got opportunities to bring big-screen entertainment to their place. With Full HD resolution, rich color reproduction, a bright lamp, and integration with popular at services, the Cinema 2200 projector gives all you need for an exceptional viewing at at home. But I do not trust the big ananof manufacturing companies, so I've tested this projector to verify whether it lives up to expectations. You are welcome to get at in-depth look at my findings in this Epson Home Cinema 2200 review. I will pinpoint its strong and weak, all from firsthand experience.
Design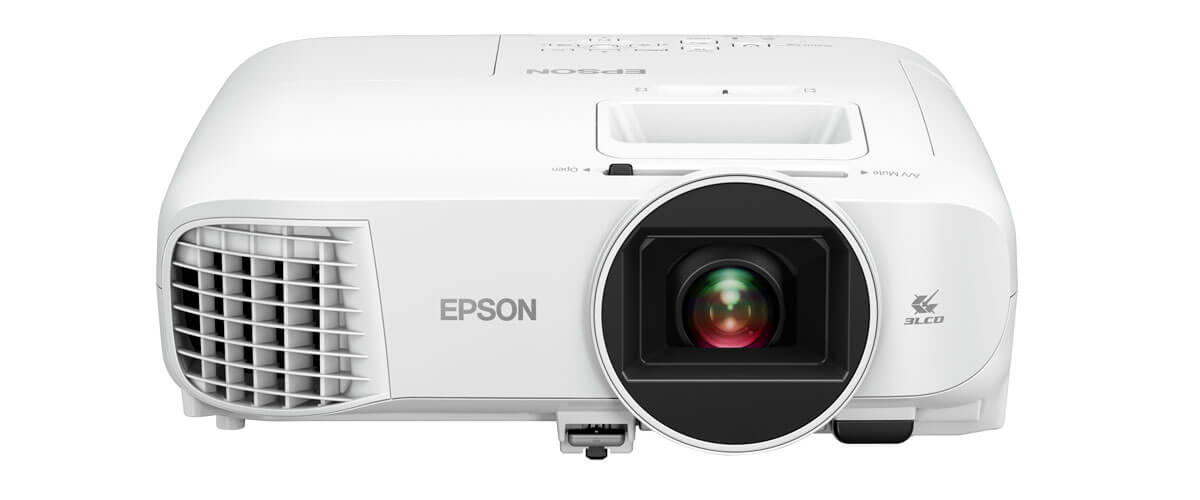 At 7.9 pounds and 4.8 x 12.2 x 12.4 inches, Home Cinema 2200 by Epson is a pretty compact home projector. It easily fits into my IKEA cube, and some space is left for ventilation.
There is nothing extraordinary about the design of this projector. Its external parts are made of plastic, which is sturdy enough to withstand slight bumps. The control panel, ​​keystone slider, zoom slider, and other controls are at the top. If either of your remote controls is dead (by the way, there are two remote controls) and the projector is mounted to the ceiling, you may have a hard time getting to those sliders or buttons.
The connectivity capabilities of Epson Home Cinema 2200 are sufficient to meet the needs of most users. There is one HDMI port, audio out: 3.5 mm stereo port, and micro USB-B. You can also connect to the projector wirelessly via Bluetooth and Wi-Fi.
Features and specs
With the Epson 3LCD, 3-chip technology, the Home Cinema 2200 reproduces images with a native 1080p (1920 x 1080) resolution in the 16:9 aspect ratio. Epson's 3LCD technology also contributes to a rainbow-free image display and good color accuracy for every frame. You can choose one of the color modes for a better experience: Dynamic, Bright Cinema, Cinema, and Game. With a contrast ratio of up to 35,000:1, you can expect rich detail in dark scenes.
This projector has a 200W UHE lamp, which ensures up to 4,500 hours in normal mode and 7,500 hours in eco mode, according to Home Cinema 2200 specifications. It has a rated brightness of 2,700 lumens. Out of the box, this device will run in a bright mode, which overdrives the ventilation. It's relatively noisy even in cinema mode – I heard a whizzing sound during some scenes, but that's a common issue for many projectors. That noise only bothers at lower volumes, so it is not a big deal.
The Home Cinema 2200 has a built-in 10W speaker of average quality, which is a frequent option for home projectors. I prefer empowering this device with my own speaker by connecting it via an audio port, not Bluetooth. I am not completely satisfied with how it pairs with my Bluetooth-enabled speakers. There are minor latency issues, which occur from time to time.
The biggest trouble I had with this device was regarding the streaming services and Android TV. Netflix lags almost always. The Hulu app also didn't work correctly – the number of lags is noticeable enough to play on your nerves. The only way to fix the issue is to cast Hulu from the phone. The App Store has a poor selection, and many apps malfunction. I have no complaints about the Chromecast function, though.
Picture quality
The quality of the picture is definitely the strong side of Epson Home Cinema 2200. This one won't disappoint you compared to other projectors with similar lumens that may be easily drowned out by light. The image is easily viewable in a sunlit room with a horizontal viewing size of at least 10 feet. Even with the brightness reduced to 40%, the picture is sharp. This definitely has more to do with the contrast ratio. The blacks are also super dark, and bright colors are vivid.
This Epson projector model supports Full HD, and I was pleasantly surprised when all movements were clear and smooth, even during dynamic action scenes (while watching movies).
Installation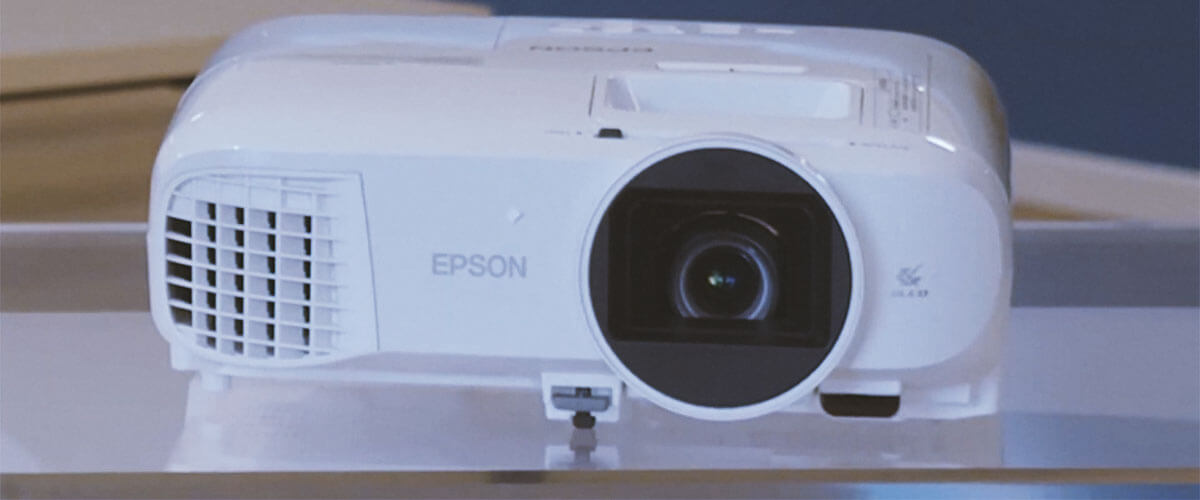 The screen size can range from 30 – 300 inches, depending on your needs and preferences. The throw rate is optimal – 1.22 (zoom: wide) and 1.47 (zoom: tele), allowing you to place the projector at an optimal distance. The Epson Home Cinema 2200 features horizontal (manual) and vertical (auto) keystone correction, 1.2x manual zoom, and manual focus. While I would prefer a little bit more automation and a vertical lens shift, this projector is still good to let you enjoy Full HD videos on a big screen.
Key specs
Display technology: 3LCD.
Resolution, px: 1920×1080.
Brightness, lumens: 2700.
Contrast: 35000:1.
Throw distance, ft: 3-50.
Image size, inch.: 30-300.
Wi-Fi: yes.
Built-in speakers: yes.