You probably often use projectors when you are a teacher, student, movie buff, or entrepreneur. So, one day or another, you may find yourself in a situation where you need to get the content from your phone broadcast on a bigger screen. But how to connect phone to projector may remain a mystery to you unless you make it to the end of this article. Here, you will learn several methods to connect your smartphone and projector.
Before you proceed with connecting a phone to a projector
Your connection method will depend on the projector, phone capabilities, and connectivity options. So, before you use a phone with a projector, get to know what connectivity variants both devices have. Usually, the port selection is narrowed down to USB, VGA, HDMI, and Display port. Some models may also support a wireless connection through Bluetooth or Wi-Fi. This type of connection is also suitable for connecting speakers.
How to connect your iPhone to a projector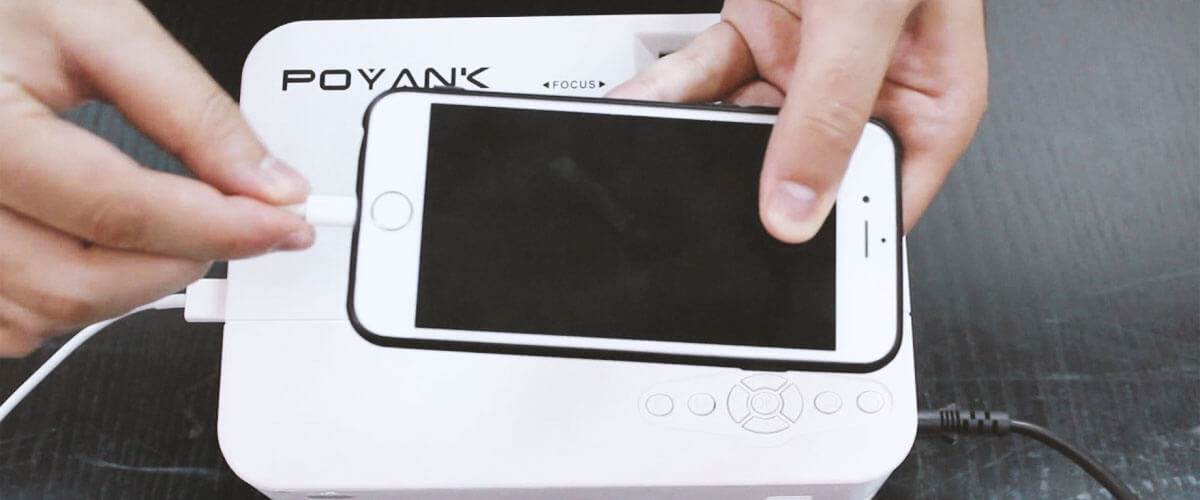 With a cord
Apple has created its unique connector ecosystem requiring specific cables for connecting to a projector. However, to be sure that the cable you use is safe for your projector and phone, it is advised to use cables verified by Apple.
Lightning to USB
The newest iPhones have lightning ports, so you will need to purchase a lightning to USB cable if your projector has a USB port. Consider the USB type in the cable and projector. Up-to-date projectors have a USB-C port, while most models still come with a USB-A.
Lightning to HDMI adapter
To connect your iPhone to an HDMI port, you will require special lightning to the HDMI adapter. Once you have one, you just plug a lightning adapter into the charging port of your phone and then connect the HDMI cable to the corresponding port in the adapter. After this, you connect the other end of the HDMI cable to your projector.
Lightning to VGA adapter
You can also find lightning to VGA adapters on the market, allowing you to establish a smartphone to the projector connection. First, you've got to connect the lightning end of the adapter to your iPhone. After this, plug the VGA cable into the matching port in the adapter. Finally, connect another end of the cable to the projector.
Wirelessly
If your projector supports wireless connection through AirPlay, you can transmit content to a bigger screen using this feature. If not, there is always a way to buy an AirPlay adaptor.
Set your projector into screen mirroring. Make sure a phone and projector are connected to the same Wi-Fi network. Then, open the content you want to stream and tap the Playback Destination button. Or you can also tap the Playback Destination button on the Lock Screen or in Control Center.
How to connect your Android to a projector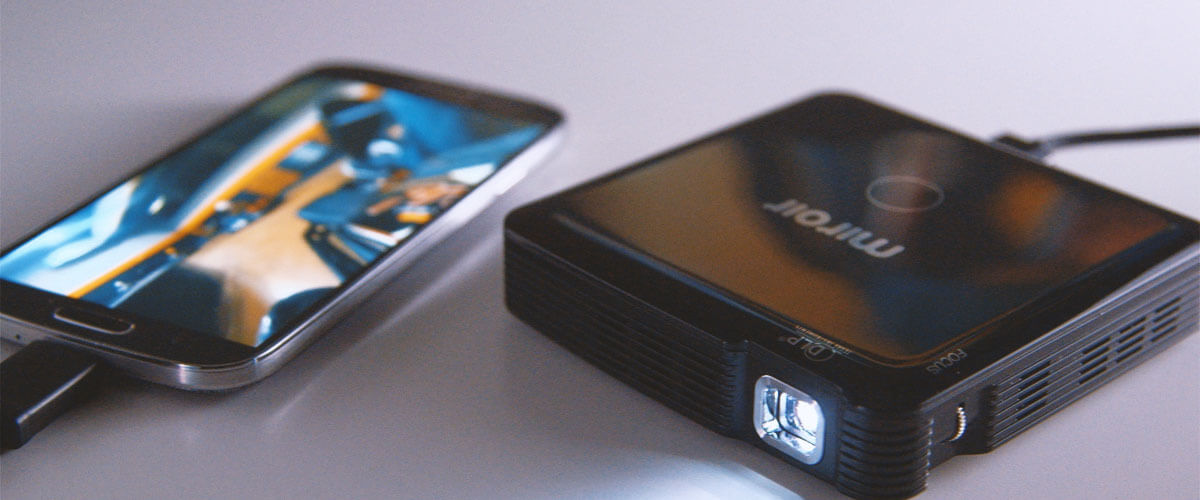 With a cord
There are plenty of ways to hook an Android phone to a projector. But considering that nearly all modern smartphones come with USB-C ports, let's take this connector type as a default option. So, you may use one of these adaptors to set up the connection between your phone and a projector.
USB-C to HDMI
USB-C to USB-A
USB-C to USB-C
USB-C to VGA
MHL (mobile high-definition link) using a micro-USB connector
USB-C to HDMI is a preferable option as it will deliver the best quality of content reproduction on a projector display.
Wirelessly
Wi-Fi direct
If your projector supports Wi-Fi Direct, you can use this connection type. Go to the Wi-Fi settings on your smartphone. Enable your Wi-Fi and then access Advanced Options or Wi-Fi Preferences. Tap the Wi-Fi Direct prompt to trigger the search for devices you can connect to. Pick your projector from the list of available networks.
Streaming technology
Most new phones have in-built streaming technologies like Chromecast, Smart View, MiraCast, and more. However, projectors may not have this feature, so you will need to purchase an adaptor to enable transmitting content from your phone to a projector.
Manufacturer apps
Projector manufacturers may offer an application that will enable setting up the device and broadcasting content from your phone directly onto the projector screen.