When you are on the hunt for high-performance yet affordable projectors, look in the direction of ViewSonic devices. This US-based company excels in value-for-money electronics, and the PA503X is one of the projectors one should consider when looking for a budget-friendly yet powerful device. So, my ViewSonic PA503X review is devoted to the projector that is a frequent choice for offices and classrooms because of its high lumen brightness and contrast ratio. But this projector will surprise you with other advanced features. Read on to learn how ViewSonic performed while I took it for a test. I will also review its strong and weak points, so stick with me.
Design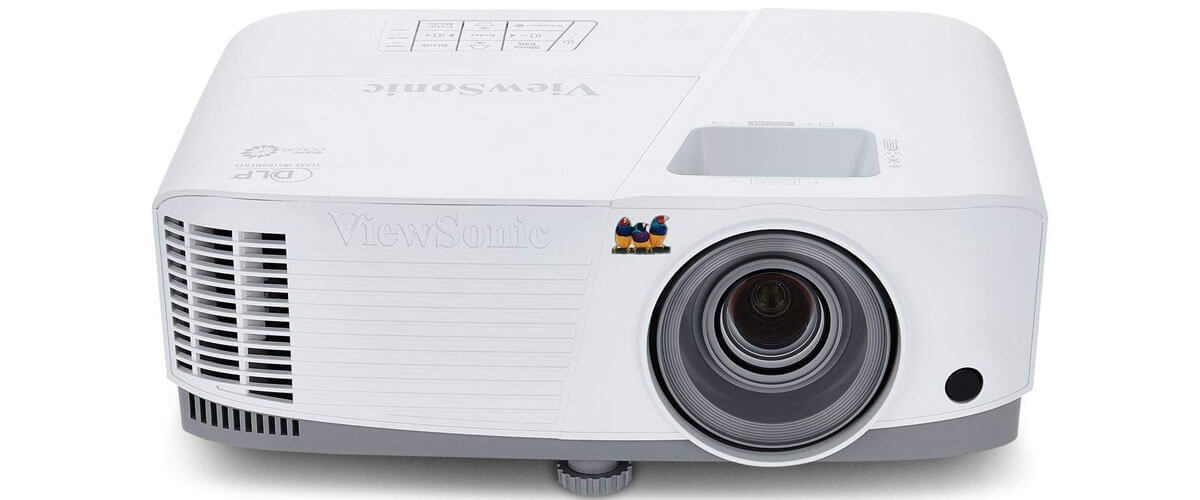 Out of the box, the ViewSonic PA503X doesn't create a wow effect. It's just an ordinary 11.6 x 4.3 x 8.6 plastic projector that looks neither too bulky nor super compact. It weighs more than 7 pounds, which is somewhat more than you expect from an office device. Nevertheless, you can still mount it to the ceiling or place it on the tabletop without any issues.
The connectivity options are abundant, and, like most projectors, they are located at the back of the device. There is 1x HDMI 1.4 port (compatible with 3D, by the way), 2x VGA, 1x monitor out, 1x RS-232, mini-USB type B, RCA video, and 3.5 mm audio in and out ports. I find the connectivity options to be slightly outdated here. I wouldn't mind having a USB-C port as well as the possibility of a wireless connection.
Features and specs
ViewSonic PA503X features 3,800 lumens and native XGA 1024 x 768 resolution to produce bright images in nearly any environment.
This device has a DLP lamp, which delivers around 5,000 hours of operation in normal mode. However, SuperEco mode dims the brightness by up to 70% and allows to extend the lamp's lifespan to 15,000 hours.
While the PA503X projector by ViewSonic has a built-in speaker, you may want to connect additional speakers to it. I traced distortions at higher volumes. Besides, the sound has no bass, making it slightly plain. Luckily, there is a 3.5 mm audio jack output to hook speakers or headphones. Once I paired this projector with speakers, the sound quality significantly improved.
There is a 3D blu-ray-ready HDMI input, so you can enjoy theater-like 3D projection at home or in the office. Mind that you need to get DLP link 3D glasses as ordinary cinema Real D 3D glasses won't work (I've checked it out). With the rise of 4K and 8K, filmmakers have abandoned this movie format. So, if you expect to watch the newest movies on your home screen in 3D, you may be disappointed.
The lack of Bluetooth and connectivity to streaming platforms is understandable in this projector model. After all, it's primarily designed for offices and classrooms.
Picture quality
As PA503X specifications state, this projector is bright enough to let you see the screen during the daytime. The letters this device reproduces are crisp, and I could easily read them from a far-off distance. However, I would still use limited shades on windows to get a clearer image.
The focus is easy to adjust, so the screen edges have no softness. The color quality is decent and is regulated by SuperColor technology. However, similarly priced projectors designed for home use may slightly outperform it in terms of color palette reproduction.
Installation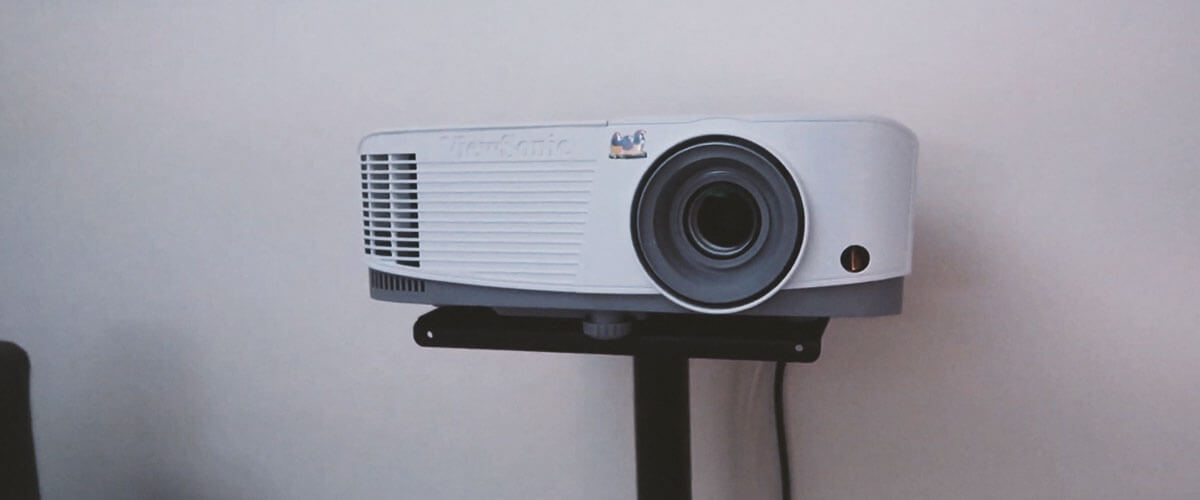 If you are a first-time projector user, you may need more instructions in the manual. All you will find are the images without detailed explanations. You can intuitively control most settings via remote control.
PA503X projects an image of 30 – 300 inches in an aspect ratio of 4:3 and 16:9 from a distance of 3.9 – 43 feet. The projector has an adjustable foot at the front to set it at an optimal angle. With vertical keystone adjustment, you can properly line up the projection edges. There is a 1.1x optical zoom that enables you to calibrate the size of the projection, which is handy for small rooms considering the 1.96 ~ 2.15 throw ratio.
Key specs
Display technology: DLP.
Resolution, px: 1024×768.
Brightness, lumens: 3800.
Contrast: 22000:1.
Throw distance, ft: 3.9-43.
Image size, inch.: 30-300.
Wi-Fi: no.
Built-in speakers: yes.