Do you cast around for a family projector that will add more bright colors to your pastime? Look no more. I caught sight of the Epson Home Cinema 760HD, a portable projector for widescreen entertainment in your living room or the backyard of your house. Once you make it to the end of my Epson Home Cinema 760HD review, you will clearly know whether you want to have this device in your home.
Design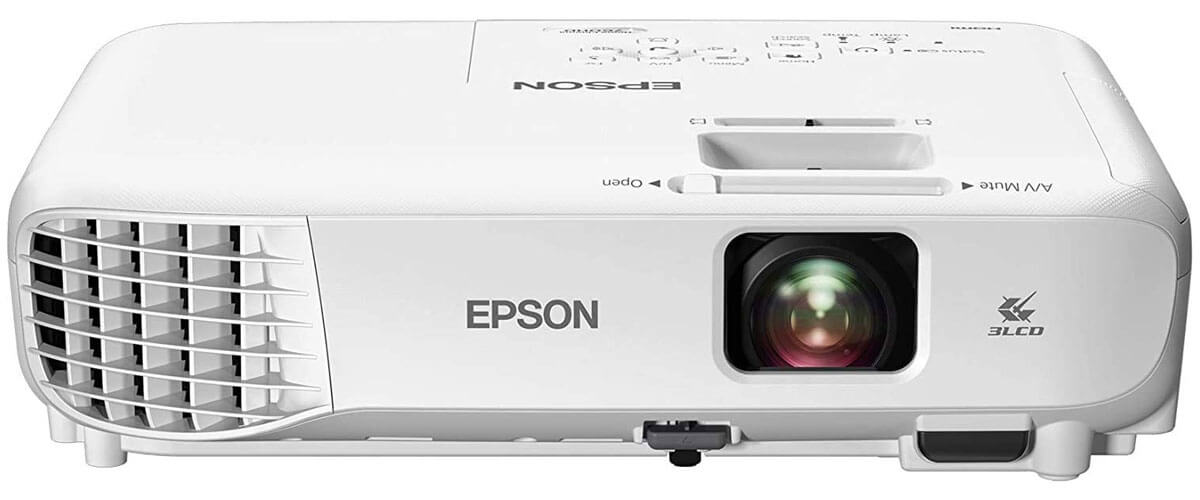 Epson positions this projector as a portable unit for family entertainment. It is neither super lightweight as compact projectors nor too heavy. It's only 5.5 lbs, which is an optimal weight for an average projector. What makes it portable is the size – it is 11.9 x 9.2 x 3 inches.
The device has an entire plastic casing, which feels sturdy, though. I noticed no panel gaps that may result in squeaks. But I doubt it will live through accidental dropping on the floor. So I hope you don't plan to do it very often.
Epson Home Cinema 760HD has one HDMI port. There are also VGA and RCA connectivity options. For added convenience, you can use USB ports (both type A and type B). The connectivity capabilities may seem limited at first sight. But for the money you pay, that's a good projector that will bring more entertainment opportunities for your loved ones.
Features and specs
The Epson Home Cinema 760HD is run by the 3LCD, 3-chip technology. The native 720p (1280 x 800) resolution allows you to enjoy HD-quality content on a bigger screen. Of course, this one won't win the game if you compare it with high-end projectors. But if you aim to set up a home theater for casual usage, you will feel more than satisfied.
As we move to the brightness of this projector, the Home Cinema 760HD specifications claim it has whopping 3300 lumens of color and white brightness, all thanks to the 210 W UHE lamp. In Eco Mode, this lamp will last for around 10,000 hours, by the way.
Home Cinema 760HD reproduces up to 1.07 billion colors for the crisp display of any image. The contrast ratio of 15,000:1 ensures the optimal amount of blacks. Even when my room is lit, the projected image still looks like a television.
The built-in 2W speaker delivers a mediocre performance. The lack of a 3.5 mm audio output disappointed me, as it cut off the option of connecting my speakers to the projector directly for a better audio experience. So if the sound is fundamentally important, you will have to look for options to solve this problem.
It is a rather basic projector for home use, so there are no wireless connectivity options. You've got to purchase a wireless LAN module to be able to transmit the signal wirelessly. In the same way, you can stream content from Chromecast, Roku, Apple TV, and Amazon Fire TV once you are connected to the shared network through your phone or laptop.
Picture quality
The picture quality of Epson Home Cinema 760HD pleasantly surprised me. I was thrilled to see a clear image in daylight and when the lights were on. As the lights are off, things are even better. I want to say that the 3LCD technology is a game changer in this Epson projector. Owing to it, the device outperforms DLP projectors with amazing action scenes without a rainbow effect.
The Epson Home Cinema 760HD is set to Bright Cinema mode out of the box. It is definitely bright, and the colors are vivid, but you can play with other modes to find the optimal setting.
Installation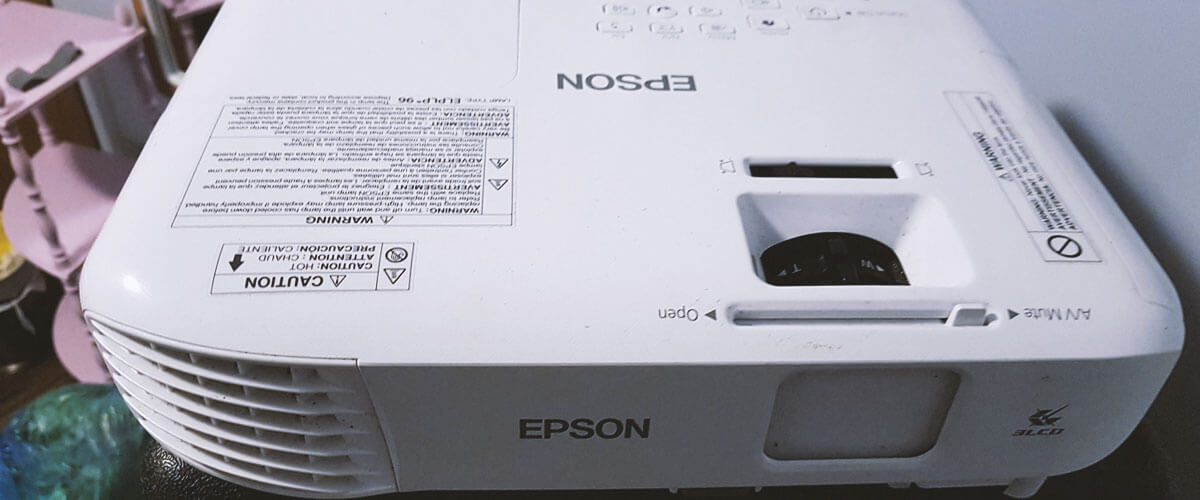 With this widescreen projector, you can display the image up to 300 inches. However, as the throw ratio ranges from 1.30 to 1.56, it is advisable to keep Home Cinema 760HD 33 – 320 inches away from the wall or other surfaces that serve as a screen.
Both vertical and keystone correction (±30 degrees) are available in this model. A 1.0 – 1.2 zoom with manual focus is one of the Epson Home Cinema 760HD features that may require you to play with the settings to get a perfectly sized and centered image on a big screen.
Key specs
Display technology: 3LCD.
Resolution, px: 1280×800.
Brightness, lumens: 3300.
Contrast: 15000:1.
Throw distance, ft: 2.7-26.6.
Image size, inch.: 33-320.
Wi-Fi: no.
Built-in speakers: yes.